MANUFACTURE & BUSINESS
1. EUROPEAN PLASTIC PIPE (EUROPIPE)
EuroPipe is not only a manufacturer of plastic pipes and plastic accessories simply because EUROPIPE has been invested in a methodical and professional manner with modern machinery and equipment, imported 100% completely from Germany. . Besides, EUROPIPE owns a team of foreign experts to operate and control quality; direct instruction – training.
EUROPIPE plastic pipe factory is located in Pho Yen industrial cluster (Thai Nguyen) with an area of ​​up to 8 hectares with a total investment of 600 billion VND, belonging to the Top 3 factories possessing the production capacity of plastic pipe products. & accessories up to 1200 mm in diameter.
With a diversified product system – quality – environmentally friendly, reasonable price & good customer care service (30-year warranty commitment), EuroPipe is always confident to bring the optimal solutions and the smartest choice of customers.
PRODUCT:
PP-R pipes & fittings
HDPE pipes & fittings
uPVC pipes & fittings
Conduit and electrical accessories
Read more: https://europipevietnam.com.vn/
2. LED – ELECTRICAL EQUIPMENT (VONTA)
Vonta is a manufacturer of electrical equipment products with a combination of Amaccao Group and the Federal Republic of Germany.
Vonta currently owns a modern-scale Led & Electrical Equipment manufacturing factory in Van Noi industrial cluster (Dong Anh – Hanoi). With a total investment of 200 billion VND, Vonta Led & Electrical Equipment factory is equipped with equipment, machinery and production lines imported directly from Germany, along with a laboratory. Modern European standards.
Thanks to such a system of factories, machines and a team of professional European engineers, Vonta is always proud of having the capacity to manufacture and supply the best quality Led & Electrical equipment products to the market.
PRODUCT:
Lighting: Led bulb; Led Tube Lights; Ceiling lights; Ceiling Downlights; Recessed panel lights; Semicircular lamp; LED headlights; led mica lamp; Traffic light; Factory lights; Led string lights; Mushroom lamp; Exit light; Lights malfunction…
Electrical equipment: Switches, sockets; Extension sockets, holders, plugs; Aptomat and circuit breaker; Wall cabinet…
Other products: Electrical conduit, ventilation fan, electrical accessories, cable tray ladder…
Read more: https://vonta.com.vn/
3. VONTA LAMP POLE
Các sản phẩm của Vonta cột đèn được sử dụng công nghệ và quy trình kiểm tra chất lượng từ Bỉ với mục tiêu xuyên suốt, lõi trong hoạt động sản xuất và kinh doanh chính là: Tốc độ nhanh, Chất lượng vượt trội, Giá thành cạnh tranh.
Nằm trong Top 3 nhà máy sản xuất cột đèn có quy mô lớn nhất Việt Nam, nhà máy cột đèn Vonta được trang bị đồng bộ từ máy móc, thiết bị xuất hiện để con người được đào tạo bài bản, chuyên sâu, đặc biệt đặc biệt là sự góp sức của các chuyên gia nước ngoài trong máy vận hành, kiểm tra chất lượng đầu vào và sản phẩm đầu ra.
4. NOVODOOR
Novo Door owns the most modern technology with perfect customer service and outstanding distinction:
Difference 1: 100% materials are imported directly from major brands, meeting European standards.
Difference 2: Pioneering investment in importing 100% of modern lines from Japan and Taiwan.
Difference 3: The fastest production speed in Vietnam with 1000m2 doors/day and night/each type.
Difference 4: Experts from Europe directly control quality and transfer technology.
Difference 5: Novo Door has a large investment scale, diverse product categories that meet European, Japanese and Taiwanese production quality standards.
PRODUCT:
Security door
Fireproof door
Aluminum glass doors
Apartment door
Door Accessories
Read more: http://novodoor.vn/
5. BASS VALVE – INSERTS (NOVO-VIỆT TIỆP)
Novo-Viet Tiep Joint Stock Company is the No. 1 prestigious brand in Vietnam in the field of manufacturing with the main products being the highest quality valves, faucets, accessories made of copper, aluminum alloy, zinc. according to European standards.
The factory's production process is strictly controlled from raw materials, input tools, during production as well as strict inspection when leaving warehouse. Not only that, we also have a team of consultants and production managers from Japan and Europe.
PRODUCT:
Novo brand – High end products
Kuma brand – Smart products
Ryo brand – Economy products
Misu brand – Technology products
Accessories
Read more: https://novoviettiep.vn/
6. BOTTLE WATER & ALCOHOL (AVIA)
AVIA is a manufacturer of A-quality wine and water products with the desire to build a brand that Vietnamese people can be proud of and let the world know about Vietnam. AVIA wine and water factory is invested with an area of ​​3.5 hectares, total investment of 200 billion VND, located at Block CN6, Nguyen Khe Industrial Park, Dong Anh, Hanoi.
AVIA wine and water are exploited and produced from the cleanest, purest and natural ingredients. That is groundwater taken from a depth of over 200m and purified through a special 10-stage filtration system of the ISRAEL technology line – USA to get drops as sweet as the sweetness of natural rainwater; are the delicious apples of the Northwest mountains; are fragrant white rice grains of the Northern Delta; is a quality Korean ginseng that is directly imported, and other products come from nature.
Owning equipment and machinery imported directly from the US and Japan, the production process is strictly controlled by experts from Germany, UK, USA, Japan, AVIA has been and will still bring to the market. market the best quality and safest wine and water products for the health of Vietnamese users.
PRODUCT:
Avinaa Bottled Water – 3A
Ion Drink Alkaline Ion 3A
Akashi wine: Glutinous rice wine; Apricot wine; Tao Meo wine; Liquor; Guava wine; Plum wine; Ba Kich wine; Cordyceps Wine…
Kymoon Ginseng Wine
Vodka Avinaa
Read more: http://avinaa.com/
7. CONCRETE CULVERT (AMACCAO PIPE)
Located in two industrial clusters, Van Noi industrial cluster (Dong Anh, Hanoi) and Ha Nam industrial cluster, the concrete culvert factory (Amaccao Pipe) owns a total area of up to 8.5 hectares with diversified production capacity, meeting the demand for quantity and quality standards of the current market.
As the No. 1 concrete sewer pipe factory in Vietnam today in terms of both scale and quality, Amaccao Pipe always applies the latest technologies in production, typically using high-strength steel technology. , cold rolled, save 50% steel in the culvert but still withstand higher pressure. In addition, Amaccao Pipe is also the first enterprise to use  dry concrete for culvert production, which is an outstanding advantage compared to other enterprises in the same industry.
PRODUCT:
Box culvert, Concrete pipes.
Manhole, Grooves.
Barrette.
Concrete U Trench, Precast material
Read more: www.amaccaopipe.com
8. CONCRETE PILE (AMACCAO PILE)
Amaccao Pile is a manufacturer and supplier of concrete pile products used in hot foundation construction activities. In order to best meet the needs of our customers, we are constantly investing in innovative solutions and technologies to create quality products with outstanding durability.
PRODUCTS:
PHC pile.
Spun pile.
Pre-stressed concrete pile, bored pile.
Read more: www.amaccaopile.com.vn
9. PRECAST CONCRETE STRUCTURE (AMACCAO PC)
After many years of construction and development, Amaccao PC has made decisive breakthroughs to become the national leader in precast concrete structures. What Amaccao PC feels most proud of is a team of highly qualified and experienced professionals in the field of concrete, precast concrete and prestressed structures. Not only that, Amaccao PC is also cooperating with concrete institutes in the United States, Japan… All of our efforts are aimed at bringing our customers the best quality products manufactured. according to modern lines and technology.
PRDUCTS:
Concrete column, concrete beam, concrete slabs.
Specialized concrete designs, hollow core slabs.
GRC panels
Read more: https://amaccaopile.com.vn/
10. CONCRETE BRICKS (AMACCAO BRICKS)
Amaccao Bricks is a joint venture between Canadian and Korean partners with Amacaco Group. We own a modern concrete brick factory with an area of ​​up to 4.6 hectares in Ha Nam industrial cluster, currently the only factory in Vietnam that uses hydraulic press capacity 2 times higher than normal.
With a complete imported German technology line and a team of European engineers who always strictly control quality, Amaccao Concrete Tiles always bring durable, strong bricks with high waterproofing and anti-cracking ability. to contribute to building a more prosperous Vietnam.
PRODUCTS:
Concrete solid bricks.
Concrete hollow bricks.
Concrete paving blocks
Read more: www.amaccaobrick.com.vn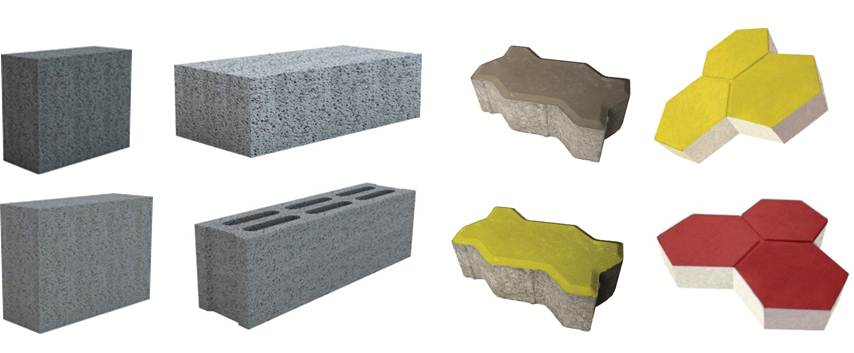 11. PLASTIC PACKAGING (BONA)
Bona is a unit under the AMACCAO Group system, specializing in the production of plastic bottles that meet European standards, in order to serve commercial, residential and industrial projects. Bona's difference is that we actively research and propose better solutions; invest in a modern automation technology system and use a team of European experts to bring to customers quality products with the most natural and attractive beauty.
PRODUCTS:
Industrial packaging.
PET food packaging
12. INDUSTRIAL ALUMINUM (ALUZONE)
Aluzone is a unit specializing in providing products made from aluminum such as aluminum bars, lamp radiators, car wheels, motorcycle hubs… Our products are always of outstanding quality, with good response. European standards by being manufactured on a line of the most advanced and modern technology.
PRODUCTS:
Aluminum bar for heavy industry.
Heatsink, alloy wheels, Motobike brake drum